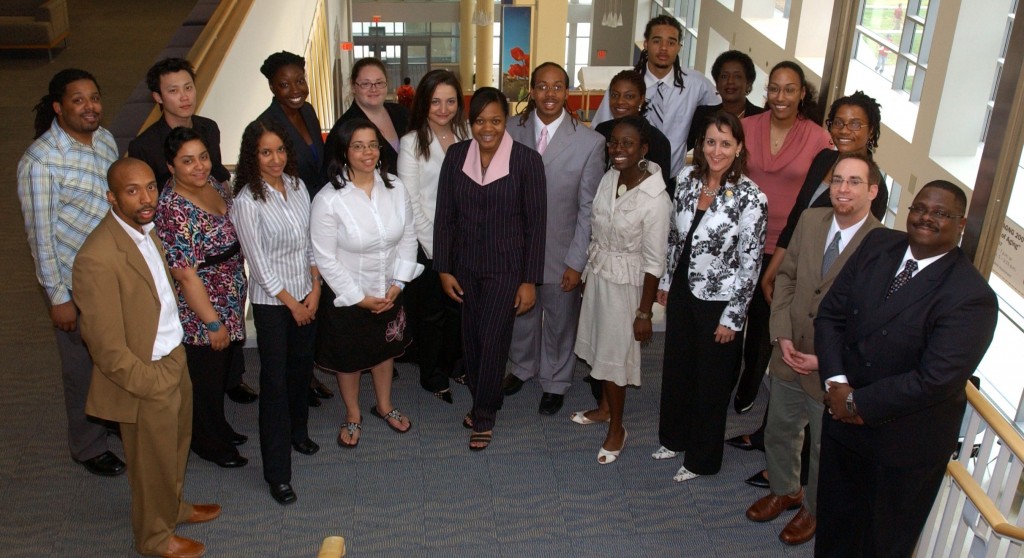 UMBC McNair Scholars, Faculty & Staff
UMBC students who are U.S. citizens or permanent residents and meet the following criteria are encouraged to apply to the McNair Scholars Program.
Applications must meet either one of the following criteria:
* First-generation college student (neither parent has earned a baccalaureate degree) and have low family income level, as established by the U.S. Department of Education; OR
* A member of a group that is underrepresented in graduate education.
Additional criteria:
* 2.7 GPA or better, AND
* Plan to continue immediately to graduate school and persist to earn a Ph.D.
All students who wish to be considered must submit an application to the Program Office. Applications will be reviewed, and eligible candidates will be interviewed. A committee will make recommendations to the Program Director who will make the final selections.
---
GEPA Compliance: The program makes special efforts to recruit and select students and staff who are members of underrepresented groups, and does not discriminate on basis of gender, race national origin, color or disability.