McNair Teaching Fellow (Tanya Ramsey)
Summary of Responsibilities
As the McNair teaching fellow, I assist in improving the experience of UMBC McNair Scholars while developing vital leadership skills through teaching, planning, presenting and mentoring to each scholar who is in the AFST495 McNair course.
Essential Duties 
As the teaching fellow, I must be able to teach a discussion section of AFST495 that will be vital to have one on one access in mentoring fellow scholars. I also assist in the preparation for the UMBC Scholar Research Institute or summer research at other institutions and prepare workshops for the enrichment of McNair scholars. These duties are to organize events aimed at building a meaningful scholar experience that essentially focuses on attaining an advanced degree.
Ambassador of Records, Archives, and Inventory (Carnell Ambrose) 
Summary of Responsibilities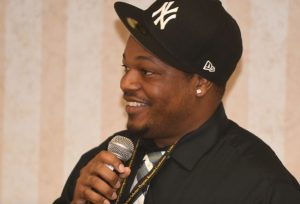 As an Ambassador of Records, Archives, and Inventory, I am in charge of maintaining, collating, reorganizing and restructuring a large amount of the forms/ files handled between staff and scholars as well as forms/ files needed to more efficiently operate various programs and sessions throughout the McNair academic calendar.
Essential Duties 
It is my duty to update each scholar's participation records and the primary person around inventory/stock logistics. The position would benefit me from an adept working knowledge of MS office as well as Google Drive particularly Excel, Sheets, and forms. My Interaction/involvement with scholars and other ambassadors is encouraged as some assignments may be important/urgent but not extensive.
Ambassador of Public Relations
Jonathan Bolanos, jbolano1@umbc.edu
Summary of Responsibilities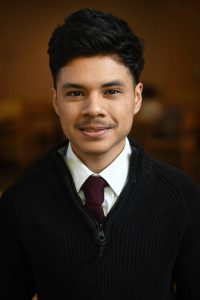 As an Ambassador of Public Relations, I am responsible for the development of the University of Maryland, Baltimore County's (UMBC) McNair social media platforms (e.g., Facebook, Instagram, and Twitter). This responsibility remains as one of the highest roles that involve interaction between staff, ambassadors and scholars. To further exploit the details around the role, I am responsible for gathering each project from the staff or ambassadors and promote them on how these events can impact the scholars and program through social media. These may include academic social gatherings, new social gathers to exterior students, or any academic gatherings that can benefit the scholars.
Essential Duties 
It is my duty to post any event that the McNair scholars program wants to implement to our audience. This also comes with the creativity of creating ways to post about upcoming events but also out of the box type of post. (e.g., behind the scenes).My role includes ways to be creative on how information is put on FB, Twitter,  Instagram, and the McNair Scholar website home page. Lastly, being able to discover ways to have the scholars take pictures and use the pictures for updating the website and our social media. Meaning the creativity that I bring to the program requires ways in gathering information from the scholars to promote them and the program.
Ambassador of Scholar Development (Juwon Ajayi)
Summary of Responsibilities
As an ambassador of Scholars Development, I am responsible for the development of the scholar. As a person in this role, I am responsible for getting valuable information from the scholar. Lastly, I am responsible for gathering and getting information about Research Experience for Undergraduates students (REU) to the scholars.
Essential Duties 
It is my duty to oversee the logistics of Scholar to Scholars Pod (S2S) which, includes communicating with the S2S leader and discussing the logistic of the pods meets. I am responsible for putting together the Academic Year Conference/Academic Events document with the help of the McNair Stuff. Lastly, I update the semester review form when/if is needed during the semester. All this meant to assist the scholar in moving them closer to their destination.
Ambassador of Special Events and Planning (Malaysia McGinnis)
Summary of Responsibilities
As the Ambassador of Special Event Planning, I oversee the design and development of programming the McNair Scholars Program. Whether the goal is to advertise our program in recruitment efforts or prepare programmatic events to enhance the overall experience of our scholars, this role is in charge of working with McNair staff to establish effective programs.
Essential Duties 
The Ambassador of Special Event Planning will oversee the logistics of our Informational Open Houses to increase student awareness and interests of the McNair Scholars Program as well as increase the overall engagement. Additionally, I assist in organizing our Orientation and Bridge Weekend, Induction & Graduate Torch Ceremony, classroom recruitment, event tabling, and event logistics. I also provide detailed documentation for each of your programs in our digital repository. The necessary skills/qualifications required within this role include the ability to effectively communicate, both verbally handwritten, with McNair scholars, student organizations and other scholar programs in the UMBC community, demonstrate proficiencies in Microsoft PowerPoint, Microsoft Word and/or Adobe Photoshop in order to create an advertisement for special events, informational handouts, and presentations, and demonstrate organizational and time management skills