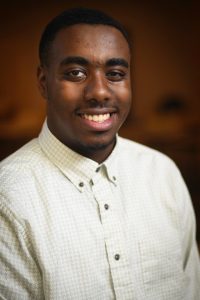 Major:
Research Interest:
Economic and Political Anthropology, Historical Research
Other Relevant Information:
Member of the UMBC Men's Ultimate Frisbee Team
What does being a UMBC McNair scholar mean to you?:
"Being a McNair Scholar means overcoming adversity. Scholars see obstacles in their way, and think of the most practical way to overcome them. Scholars are prepared to overcome challenges".
Find out more about Chandler: