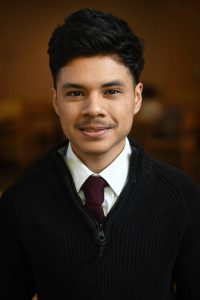 Major: Mechanical Engineering
Research Interest: Combustion and Propulsion Systems, Electric Ion Propulsion Systems , Space Systems and Aerodynamics (Hypersonics). Being in a era of colonizing mars expands research to  new propulsion systems, biomedical systems and Aero/mechanical systems. Which will all discover new technology to make space travel faster and successful.
Organizations at UMBC: McNair Scholars Program, Louis Stokes Alliance for Minority Participation (LSAMP)
Hobbies: Mentoring, Cooking, Music, Mountain Hiking, Indoor Rock Climbing.
What does being a UMBC McNair scholar mean to you? Being a McNair scholar means much more than following my goals and dreams. It's about every other student who has been through the process of obtaining a PhD and giving back to the community. I believe that being part of a community that pushes to pursue their own dreams and aspirations requires discipline, motivation and desire to grow. As a family, we all will lead to a larger group of successful first generation students who want to obtain their PhD.  Creating a opportunity for future students that just need a opportunity to show what they can do, is also what I needed. So why not give back?
Find out more about Jonathan: https://www.linkedin.com/in/jonathan-bolanos-3a4883b2